Outlook for Multicultural Marketing and Diversity in 2020 – Your Multicultural Marketing News December 2019 Newsletter
Tuesday, Dec 10, 2019
Multicultural Marketing News December 2019
Outlook for Multicultural Marketing and Diversity in 2020
How Asian Americans Are Shaping the Mainstream (AAAZA)
In 2020, Let's Move Beyond "Representation in Ads" (Horowitz Research)
Reaching the LGBT Consumer is Easy (Rivendell Media)
LGBTQ Outreach: The Niche IS the Opportunity (Pink Media)
Why Is A Plan To Advance Diversity From Advocacy To Activism Necessary? (MediaVillage)
2020 Outlook and Trends in Multicultural Marketing

 (Éthnico Advertising)
Outlook for Multicultural Marketing in 2020
How Asian Americans Are Shaping the Mainstream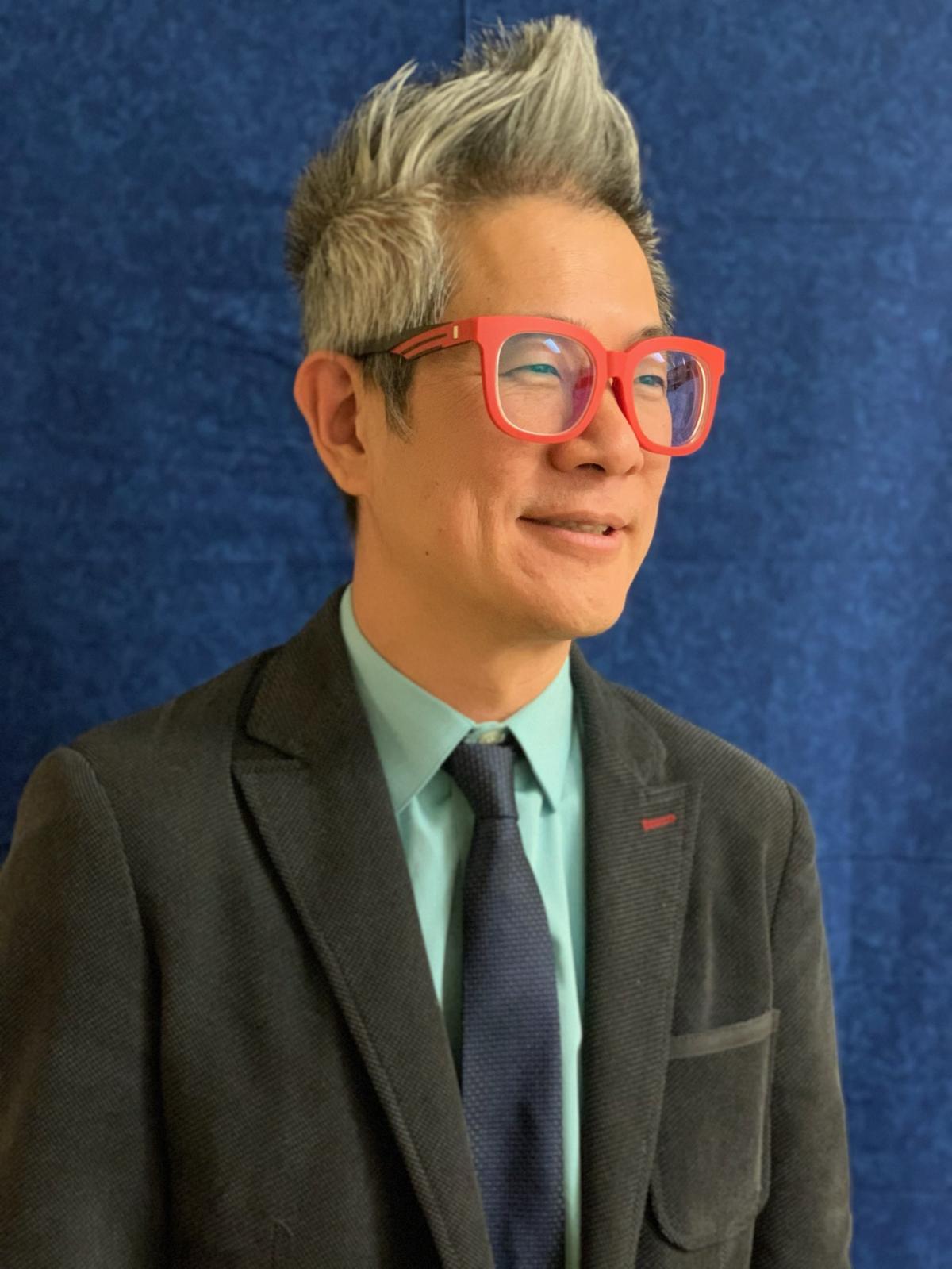 What happens in Asia doesn't stay in Asia. Since 2010, the increase of Asians in America-2.6 million-has more than doubled compared to those coming from Latin America. As a result, the early adoption of new media and technology has Asian Americans sharing vast amounts of content that shape the mainstream in almost every market including tech, beauty, food, fashion, music and entertainment. In tech, Chinese tourists spent $33 billion in one year spurring the growth of mobile payment options. In entertainment, the American version of the popular South Korean TV variety show "King of Masked Singer" became a sensation in the United States, garnering over 10 million views per episode. With a world that is diverse and connected, it is imperative for brands to acknowledge, comprehend and integrate diverse segments from the very beginning to maintain relevance. Take advantage of this opportunity for business growth in 2020 by tapping into the $1 trillion in buying power of Asian Americans. By Jay Kim, President of AAAZA, jay.kim@aaaza.com, 213-674-2534.
In 2020, let's move beyond "representation in ads." 
It's been a long time coming, but it seems that the media industry is slowly coming to the realization that underrepresentation of Blacks, Latinx, women, and other diverse communities is not good for business. The desire to "do better" has even led the ANA to develop metrics like GEM (Gender Equality Measure™) and CIIM (Cultural Insights Impact Measure™). These metrics attempt to standardize a set of best practices for representation of women and people of color in advertising-a virtually impossible task given the wide range of diversity within diversity.
Colorism- the practice of favoring lighter-skinned people of color over those who are darker-skinned- is rampant across all forms of media, and it's problematic. A recent Horowitz study reveals that Blacks with darker skin are more likely to feel like the advertising industry ignores them… but more likely to say that when they see Blacks in a company's advertising, it makes them feel like the company cares about them. Americans of color are very cynical of colorism in advertising because it reveals that the brand is concerned about being perceived as wanting to resonate with diverse groups, but isn't invested enough to rock the boat by featuring darker skinned or ethnic-looking talent. Are you ready to get real? 
By Adriana Waterston, SVP, Insights and Strategy, Horowitz Research. Contact Adriana to learn how Horowitz's DREAM Score™ can help you make smart decisions about content and creative that resonates with multicultural Americans. Email: adrianaw@horowitzresearch.com Web: www.horowitzresearch.com
Reaching the LGBT Consumer is easy.  
I hear all the time that it must be difficult and expensive to reach the LGBT consumer being that it is so diverse.  In fact, nothing could be farther from the truth.  Since LGBT media still has no million plus national magazines nor any broadcast television to speak of, we are already a less expensive entry than most other minority media markets.
In truth, there are only a limited number of titles in the country (about 140 print and about 60 or so digital only properties) that would be appropriate for advertisers. They are both easy to target and generally inexpensive. To me the most surprising thing is that more national advertisers do not try and dominate the lgbt media market. I find that odd when there are some BIG companies that know the LGBT consumer is important to them but they still do not speak directly to us. I also think other companies have just not considered the ROI in either investing in their best customers (think Travel, Spirits and Financial) or seeking out new customers that are waiting for someone to ask for their business. I remember a few years ago when my friend bought a Mercedes after always driving BMWs- I asked why and he said "well I saw they were speaking to me directly and since both dealerships were so close I decided to pay attention to a company paying attention to me"- powerful and simple when you think about it. Absolut is still the legend in the then gay and now lgbt marketplace for starting so early and continuing with a presence today. Absolut began based on a gut feeling but continues today because it is effective and still only a small part of their budget. Today, the main reasons our clients are targeting the lgbt market are mostly for trendsetting, demographics (mostly male) and the loyalty factor (support for companies that do advertise). However the biggest reason, and I would argue the best reason is that it is just plain EASY. 
By Todd Evans, President and CEO, Rivendell Media. For more information, please contact todd@rivendellmedia.com, 908-232-2021 ext 210.
LGBTQ Outreach: The Niche IS the Opportunity  
2019 has been a pivotal year for LGBTQ advertising, marketing and media… some of the largest LGBTQ media worldwide, in both print and online, have either closed or made major changes in their business models so that they can meet the headwinds of this marketplace head-on in 2020. Print's decline in ad revenue, along with LGBTQ eyeballs moving from the more traditional online media over to social media, as well as podcasts, mobile and online video, has precipitated an increase in LGBTQ digital ad revenue that has followed this audience, empowered with tools and data that can hyper-target a client's specific LGBTQ demographic, whether that's reaching an LGBTQ traveler who has shown a strong interest in a specific destination, to an LGBTQ consumer in the market to open a new checking account. These "selects", and 1000s more just like them, have opened up a new frontier that has finally hit its stride as LGBTQ advertising, marketing and media have evolved with this fast-approaching new decade. 
By Matt Skallerud, President, Pink Media. For more information, please contact Matt at 
matt@pinkmedia.lgbt
, 323 963 3653.
Why Is A Plan To Advance Diversity From Advocacy To Activism Necessary?  
At CES 2020, 30 industry leaders across a spectrum of brand marketers, agencies, media companies, trade organizations, non-profit groups and industry service organizations are being gathered by AdvancingDiversity.org and MediaVillage to focus on progress, initiatives and goals in five areas that The Myers Report research has uncovered as priorities to advance diversity, inclusion and equality initiatives in our community from advocacy to activism. The priorities are research/tracking data, education, marketing/communications, mentoring and financial solutions. The objective is to develop a common set of best practices, principles and priorities that have been proven to be effective, good for business, and scalable. We're setting a five-year plan and the 2020 goal is to launch an authentic and honest outreach campaign to promote our industry as a welcoming home for a wide spectrum of diverse talent. Although many companies and organizations have made meaningful commitments to advancing diversity, our work in the area uncovered the need for focus, prioritization and an industry-wide focus. Why do we need a long-term plan to advance diversity from advocacy to activism?
While retention of diverse early-stage employees has improved, our industry's diversity retention rate for the first five years of employment is under 25% vs. an all-industry standard of 40%.

Our industry ranks among the lowest of 15 major business categories in most available measures of diverse talent interest, recruitment, retention and leadership development.

Among several measures of diversity and inclusion advances at senior executive levels, according to new data soon to be released, the advertising and media industry is actually regressing.

The average first job in 2018 was nine months, compared to 18 months in 2008 and 26 months in 1998. A far greater percentage of early stage employees not only change jobs within the industry, but leave the industry altogether.

70% of new team members across most industries are female, reflecting college graduate patterns of the past decade. Our industry typically requires that that first-time employees have a college degree. Yet, only 33% of the U.S. population has a college degree and a far smaller percentage of the multi-cultural population.

Even maintaining the current 70% female/male new employee ratio, it will be three decades or more before gender parity is achieved in senior executive positions.

Advancement opportunities for multi-cultural personnel are more challenged, with senior positions even  less likely to be entrusted to non-whites. There are few programs in place focused on recruiting and developing diverse candidates for senior positions .

Marketing, advertising and media have declined as desirable industries for employment, even as enrollment in related college programs increase. Our jobs are centered in major high-cost-of-living cities, are generally toward the bottom of the post-college pay scale, offer few incentives related to social purpose.

Industry D&I efforts require a coordinated focus to target a wide spectrum of communities, including veterans, other-abled, tech-savvy, less formally educated, high school, and those geographically distant from media centers.

A financially-based solution and college loan relief program are required to offer incentives to attract and retain high value talent.
My forecast for 2020 is that we'll join as a community around common needs and goals that elevate our industry as we compete in a challenging global talent marketplace. By Jack Myers, Founder, MediaVillage and AdvancingDiversity.org. For more information, please contact 
2020 Outlook and Trends in Multicultural Marketing 
1.      
Newcomer Marketing: 
The derivative and generic approach taken by so many agencies and brands when targeting American Newcomers (Asian and Indian Americans) are yawn inducing. We as an agency have taken a different approach with much success. You first need to identify how multicultural identification among newcomers in the U.S are connected to other parameters such as age, education, gender and familiarity with their host country's culture. Rather than consider in isolation, you need to delve deeper to understand the situations by understanding their preferences and behaviours to be more relevant to this new consumer.
2.      
Multicultural KOL (Key Opinion Leader) / Influencer Marketing:
 Leveraging individuals who have influence and large social media followers to endorse products and services was all the rage in 2018 and 2019 but this trend will come on its own in the years ahead. For multicultural audiences, more specifically Asian Americans, culturally connected KOL marketing can be an effective vehicle for endorsement. Ultimately, it will all depend on picking the right KOL on the right channels.
3.      
WeChat as a Communication Platform:
 With Facebook, Instagram, Twitter and Google are blocked in China, WeChat was designed primarily to be a personalized social app for everyday use, by the China Government. Today, WeChat has grown to become an integral part of every aspect of the user's life, from young to old, urban to rural and across all cities and industries.
WeChat currently has over 1 billion daily active users globally. For American brands who are looking to connect with the Chinese American community (more specifically Mainland Chinese consumers) and build organic growth, WeChat is the perfect Social Media tool to tap into the tremendous buying power.
4.      
Total Market Approach:
 Multicultural immigration is rapidly changing the demographic landscape. Immigration has become a socioeconomic reality in the U.S. In fact, immigrants' and multicultural consumers' contribution to the U.S. economic, societal and political fabric is expected to further increase in the context of an aging population. Many American marketing firms specializing in multicultural markets often quote unequivocally that multicultural is the 'new mainstream.' While this is somewhat true in the context of the rise of ethnic majority neighbourhoods across the U.S., the fact remains that this 'new mainstream' will increasingly become more diverse in years to come. As a result, brands that seek to win this new immigrant market (Asian and Indian American newcomers) need to consider embracing a Total Market Approach (TMA) and expedite implementation to gain a first-to-market advantage. It will prompt them to move away from a segmented marketing approach, eliminating silos and pave the way for an inclusive Total Market gamut, proactively integrating diverse segments from inception to execution.  
By Niraj Sinhais chairman and CEO of Maple Diversity Communications. Maple Diversity has won various marketing awards, including Summit International Awards and Excellence in Multicultural Marketing Awards (EMMA). As a result, Maple Diversity has been inducted in the National Association for Multi-ethnicity in Communications (NAMIC) EMMA's "Wall of Distinction" as one of the most awarded in multicultural marketing. Niraj is also an author of a bestseller book on international issues: Beyond Borders. For more information, please contact 
Would you like to see your company POV featured  in our next theme newsletter? If you are interested in including your paragraph and logo in our next issue of Multicultural Marketing News/MMRNews ($425) or as a simple listing ($100), please visit:
Issue 1 Topic: Black History Month
Asian Lunar New Year – Year of the 

Rat

 begins Jan 25
Deadline for reservations: January 15th
Issue 2 Topic: Post Game Multicultural Commentary on SuperBowl TV Spots
Deadline for reservations: January 28th
About This Newsletter
Multicultural Marketing News 
(MMRNews), is published by 
Multicultural Marketing Resources, Inc. (MMR). For a free subscription, sign up 
here
.